Wordpress Plugin
TREB has a plugin for the Wordpress block editor that makes it easy to add spreadsheets to blog posts. It's not available in the plugin directory yet but you can download it and install it manually if you want to try it.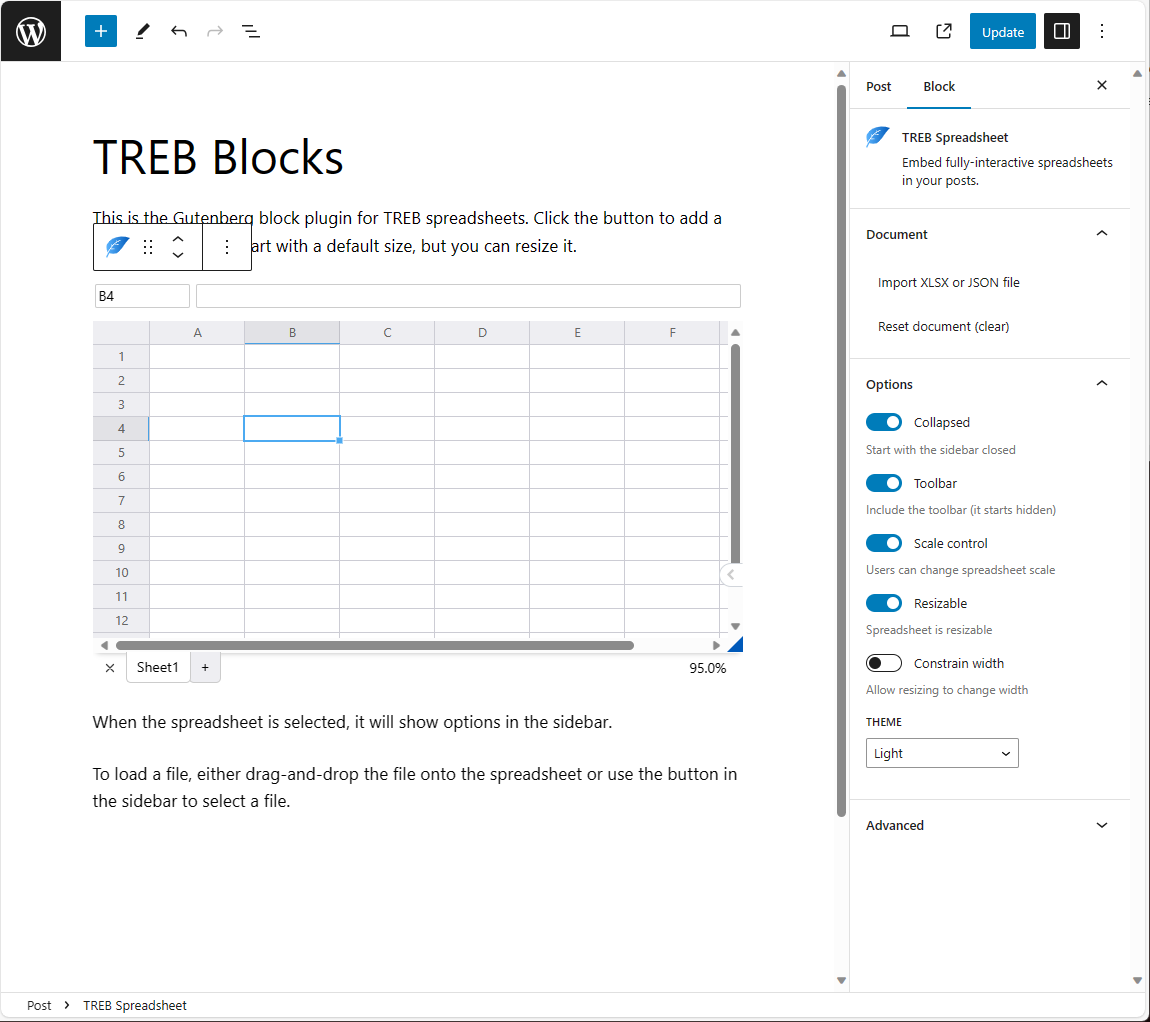 Download & install
Download plugin zip
Install it using the Wordpress plugin dashboard.
Source code
The source code for the plugin is on github.